Hi Friends! I've been enjoying my {extra} hour of Daylight Savings! Building solid phonemic awareness skills is so important in creating that solid foundation for our students to be successful in reading and writing. One of the phonemic awareness skills I work on with my kiddos throughout the year is the automaticity of our letter sounds. It's about that time of year when I have to start spicing things up, so I've put together a lil 2-minute video
Sound Sparkle
.
In this video each letter for about 2-seconds, students will have to respond with the letter sound. This is a great resource for RtI, reading groups, partnerships, whole group using a projector or IWB. A great alternative to traditional flashcards! I'd love to hear your feedback!
Link up for November Currently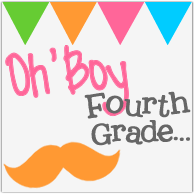 Off to prep for conferences...
What are your tips & tricks for Parent-Teacher Conferences???